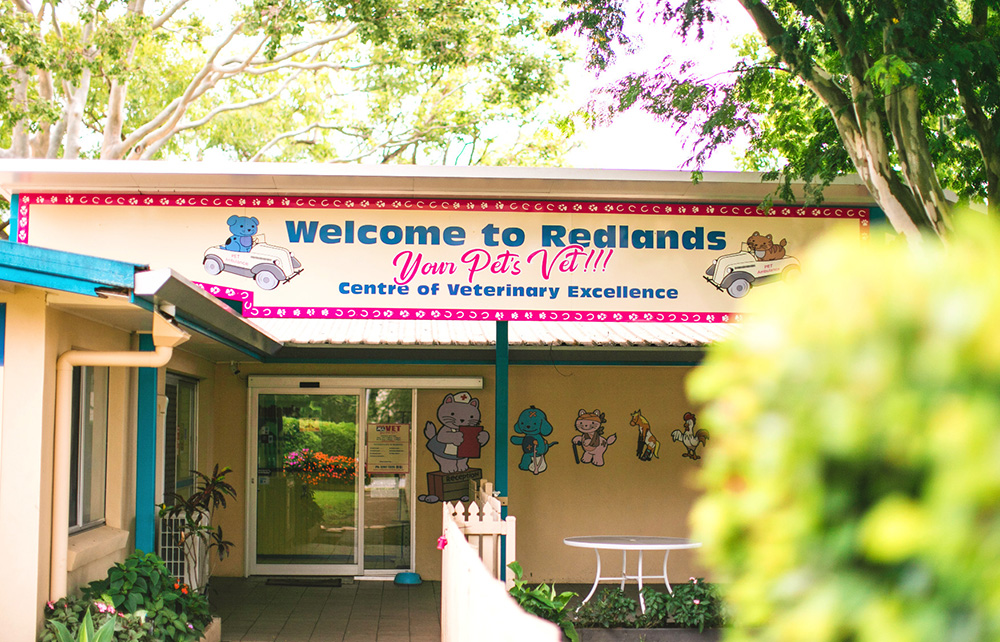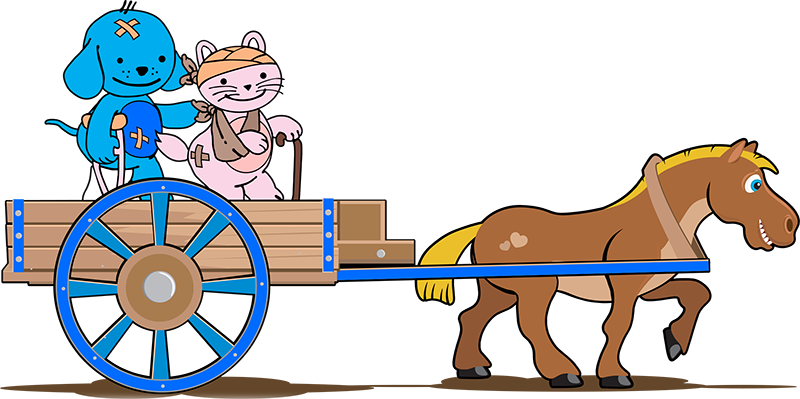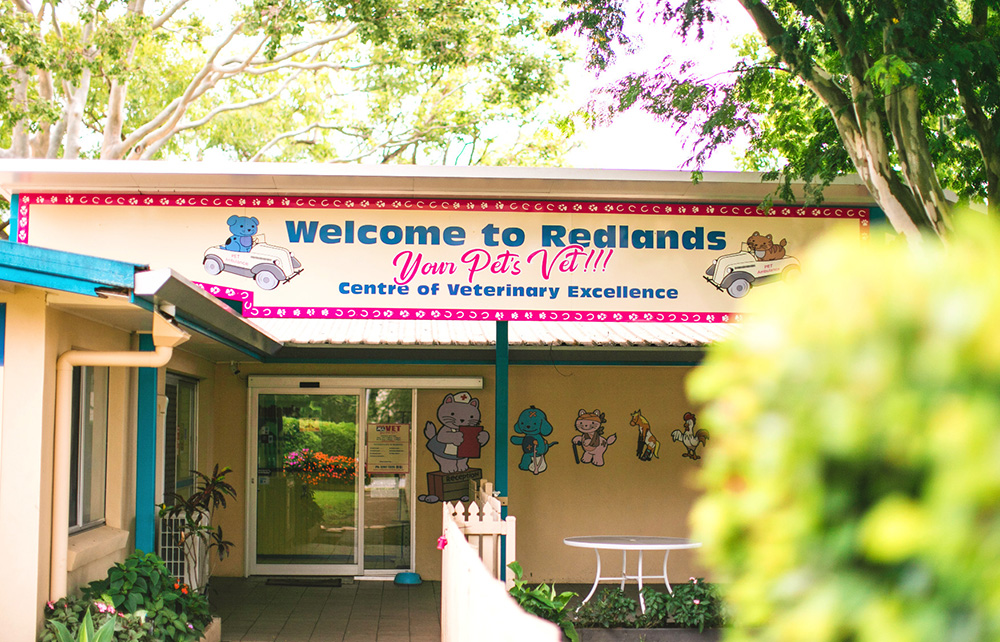 Desexing your Pet
The act of surgical desexing (also known as neutering, sterilising, spaying (females) and castrating (males)) involves the removal of the reproductive tract of an animal under general anaesthesia. This procedure can be performed in all pets, from guinea pigs and rabbits through to pigs, goats and horses, though is most commonly performed in dogs and cats.

All of our surgical procedures are an inclusive price, including:
Pre General Anaesthetic health check

Pre operative sedation, pain relief and antibiotics with intravenous catheter placement

Tailored general anaesthetic including intravenous fluid therapy

,

intra and post operative pain relief and antibiotics

Surgery performed by an experienced a  veterinarian and monitoring by senior qualified nurses




Post operative injectable pain relief and antibiotics

Nail Clip

Ear Tattoo (Compulsory)

Return appointments with a veterinarian – 2 and 10-14 days post operatively
Whist the patient is asleep, it is sometimes a good time to have extra procedures done that may be uncomfortable whilst your pet is awake. Some examples include:

OPTIONAL In surgery Microchip
OPTIONAL In surgery Vaccination
OPTIONAL Front Dew Claw Removal Package
OPTIONAL ear pluck and clean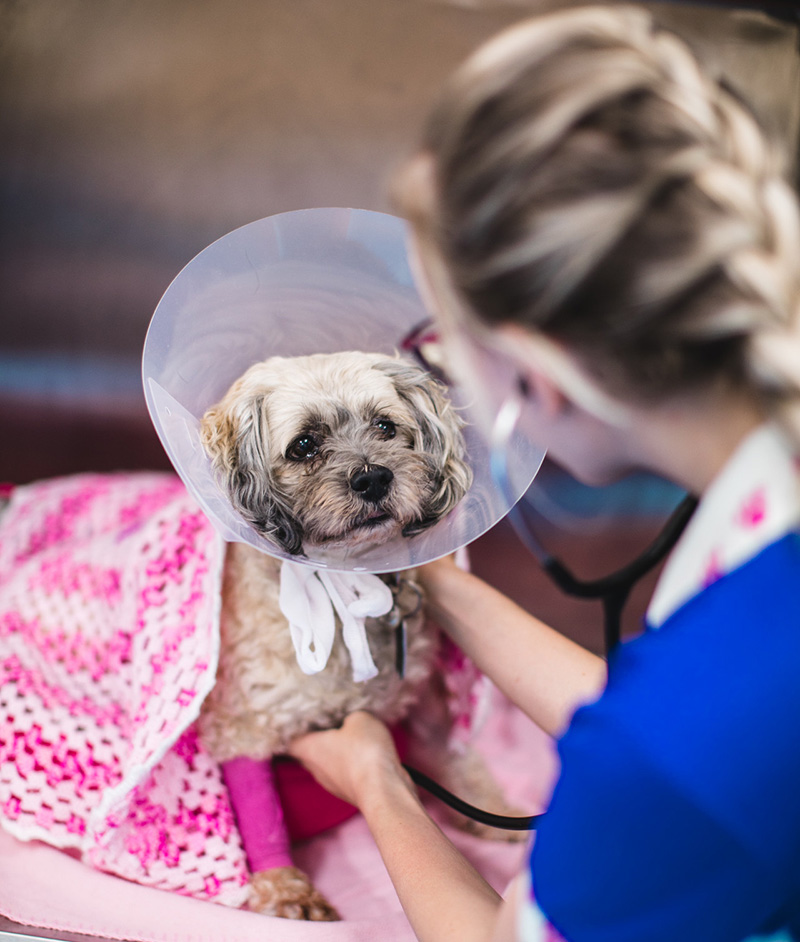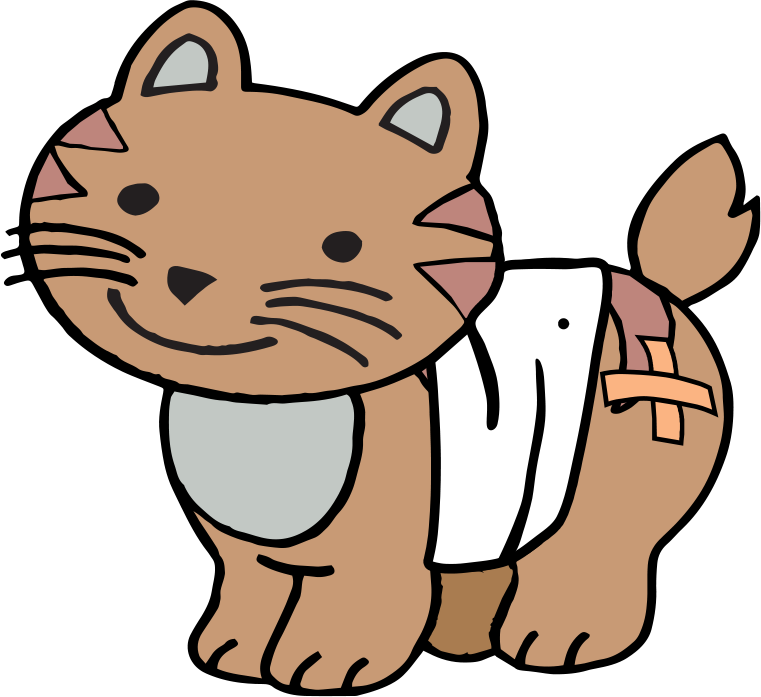 Frequently Asked Questions
Why should I desex my pet?
As veterinarians, there are very few reasons we can find to recommend why your pet SHOULDN'T be desexed.
Every year, 1000's of unwanted animals are euthanized in shelters because of unexpected and unwanted pregnancies. Desexing your pet means they cannot become pregnant, or impregnate another animal, thus eliminating the chance of any unwanted babies.
Non-desexed pets exhibit a number of undesirable behaviours. Humping, inappropriate urination and aggression are annoying, but the more dangerous behaviour MALE entire pets in particular demonstrate is the desire to roam, in search of a mate.  This puts your pet at a high risk of being hit by a car, impounded or contracting an infectious disease from unsupervised interaction with other animals.
Non desexed pets are at a much higher risk of developing serious health problems because of the influence of reproductive hormones. Mammary cancer and uterine infections in female are both potentially life threatening, as is testicular cancer and prostatic enlargement or cancer in males.
When should I desex my pet?
We recommend that pets be desexed BEFORE they reach sexual maturity. Around 6 – 7 months of age is ideal. An interesting fact is that desexing your female dog before her first 'season' or 'cycle' reduces the risk of developing mammary cancer to almost nil. Comparatively, even having one cycle puts that dog at a much higher risk, even if she is desexed soon after the cycle is completed.
How long will my pet be in hospital?
Your pet will need to arrive at the clinic between 7:00am and 8.30am on the morning of the surgery.  No breakfast is to be fed on the day of surgery, unless you have a pocket pet, in which case there may be special instructions.
What does the process of having my pet desexed involve?
An admission appointment. You will need to allow around 10 minutes to meet with one of our vets, and answer some questions.  Please ensure you have a copy of your latest vaccination certificate with you, as well as the details of any medication your pet is on.
Time to settle in. Your pet will be transferred into the hospital area, and allowed to settle into a comfortable hospital bed and meet our friendly nurses.
A full physical examination. Our veterinarians will perform a full physical examination, checking everything including teeth, eyes and ears, and all vital signs (temperature, pulse, respiration).
An optional pre anaesthetic blood test. We highly recommend that a pre anaesthetic blood test be performed prior to surgery.  This test is performed in the clinic, and checks vital organ function and hydration, amongst other things. This will be discussed with you at admission.
Placement of an intravenous catheter. ALL patients undergoing any type of procedure involving a sedation or anaesthetic in our clinic has an IV catheter placed.  This allows us to administer intravenous fluids, pain relief and anaesthetic agents directly into the system, and also means that in the unlikely event of an emergency we have direct systemic access at all times.   
Administration of pre-medication. A combination injection containing sedative and pain relief, as well as an antibiotic injection, are given prior to surgery.  This relieves your pet's anxiety, pre empts the development of any pain, and ensures a therapeutic level of antibiotics enters your pet's system prior to surgery. Patients are taken on short toilet walks regularly throughout the day.
The surgical procedure.  Your pet is transferred to surgery, where anaesthesia is induced and they are connected to an anaesthetic machine, which delivers gas to maintain the anaesthetic and oxygen.  ALL patients receive intravenous fluids therapy until completely recovered from anaesthetic, to ensure blood pressure is maintained, anaesthetic is metabolised efficiently, and to assist in recovery.  Experienced, qualified nurses monitor your pet throughout the procedure, assisting our vets as needed.  The surgical site will be clipped and prepared aseptically, allowing the surgeon to make a small incision and remove the necessary parts of your pet's reproductive system.  Once complete, they will suture the area closed. A tattoo will be placed in the left ear and your pet's nails will be clipped. Once the procedure is completed, the area will be cleaned, and your pet will be transferred into 'recovery'. Your pet will be monitored very carefully, and kept warm and comfortable until fully recovered.  Pain relief is extremely important, and is administered throughout the procedure.  An injection of a longer acting pain killer is given once your pet is awake.  Once recovered, your pet will be given a small meal and something to drink, to make sure they can eat comfortably and that no vomiting occurs.
Just prior to discharge, your pet's intravenous catheter will be removed, and a small bandaid placed on the arm.  This bandaid should be removed before bed that night.  The incision will be checked again by our veterinarians prior to discharge, and your pet's vital measurements recorded just prior to being picked up.
The discharge appointment.  You will need to allow another 10 minutes to speak with one of our veterinarians about the procedure and the after care involved. If you have elected to purchase an E COLLAR, this will be constructed and fitting will be demonstrated.  You will then be able to take your pet home, where it is important to keep them warm, comfortable, with free access to water and a small meal that evening.  It is very important that you contact us or the emergency centre if you have any concerns about your pet after surgery.
At home recovery.  We will need to see your pet 3 days after the surgery, to ensure they have fully recovered from the anaesthetic, and to check the incision.  Sutures are then removed between 10 and 14 days post surgery, depending on how well it has healed. The cost of these appointments is included in the surgery price. During this time your pet will need to be kept quiet and confined, with no swimming, bathing, running or jumping.
If you have any questions regarding the desexing procedure, or want to discuss whether desexing is the right decision for your pet, please do not hesitate to contact us and ask to speak to one of our veterinarian's for advice.
We deliberately keep our dog and cat desexing prices as low as possible so that everyone can access this vital service, in the hope that this will help to reduce the number of animals that are surrendered every year.  This does not change the level of care involved, and ALL surgical procedures have the benefit of the listed inclusions.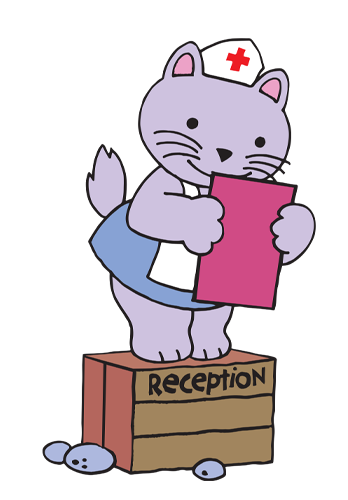 Opening Hours
Mon - Fri (7am-7pm)
Sat-Sun (7am-3pm)