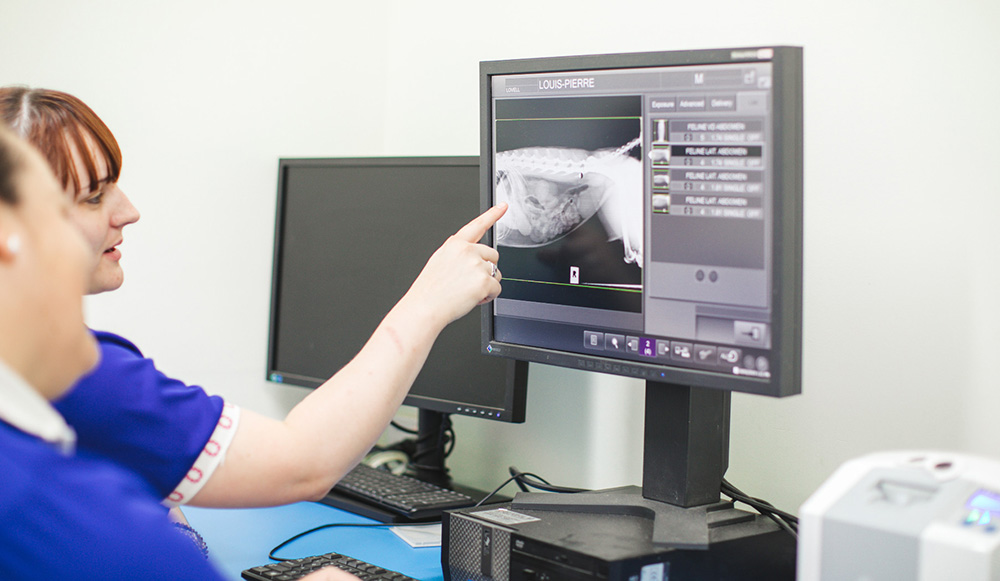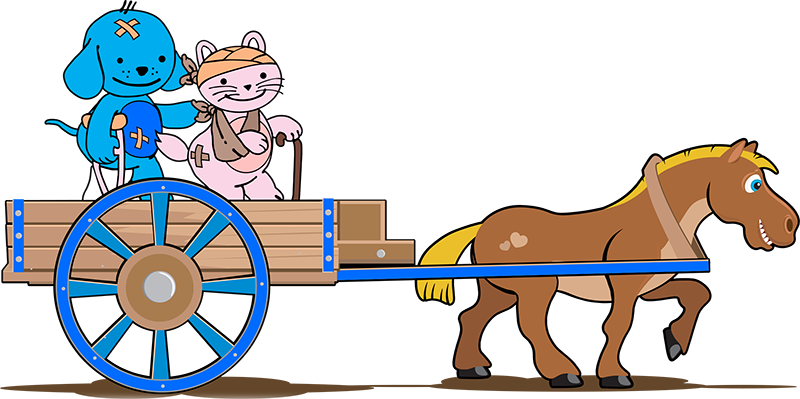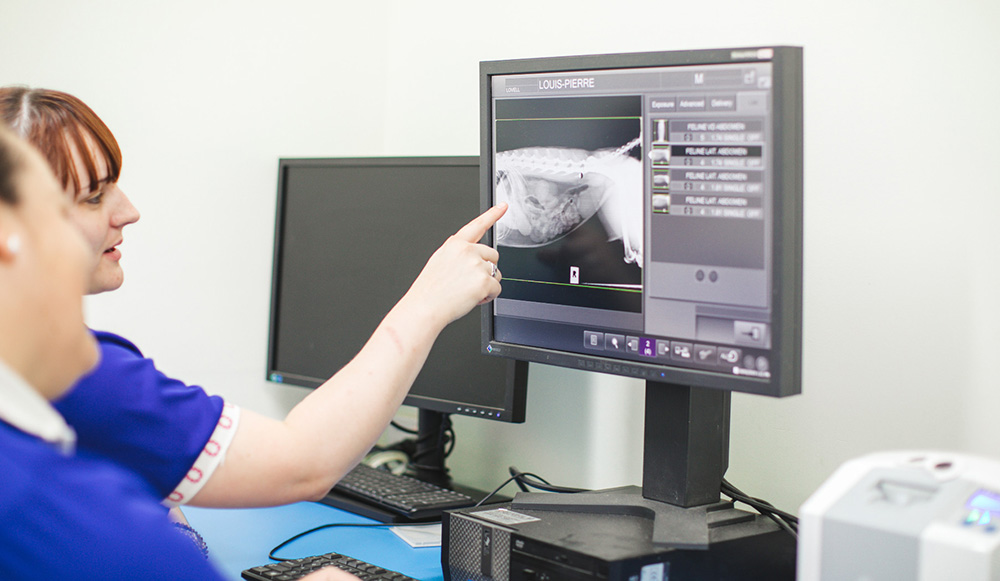 Jump to Section
At Redlands Veterinary Clinic, we pride ourselves on offering high quality medical care for every patient we see. We strive to always reach a diagnosis – both for the sake of our patients, and to give you peace of mind that your pet is being treated appropriately. We are fortunate to have access to a wide range of in-house diagnostics, enabling us to care for your pet without the need to send you elsewhere for testing. Our hospital is equipped with full in house pathology for rapid blood results, general and dental radiography, ultrasound, endoscopy, and more.
All of our vets have an interest in advanced medical cases, and we make a point of keeping up to date on the latest developments in veterinary care with conferences and seminars. Our vets frequently come together to share information, so that we can update our protocols and continue to offer the gold standard in medical care.
The REDVET difference is our team-based approach to case management. Twice daily hospital rounds ensure that all team members are kept up to date on our patients' treatment plans. Complex medical cases are routinely discussed between our entire veterinary team, so that your pet has the benefit of seven brains, not just one. This also means that you can have peace of mind knowing that any of our experienced team members can discuss your pets treatment with you, and will know exactly what the plan for them entails. All diagnostic results, especially imaging, are reviewed by multiple vets, ensuring that we reach an accurate diagnosis. From here, we work with you to develop a tailored treatment plan that fits in with your family, whilst providing the best possible care for your pet.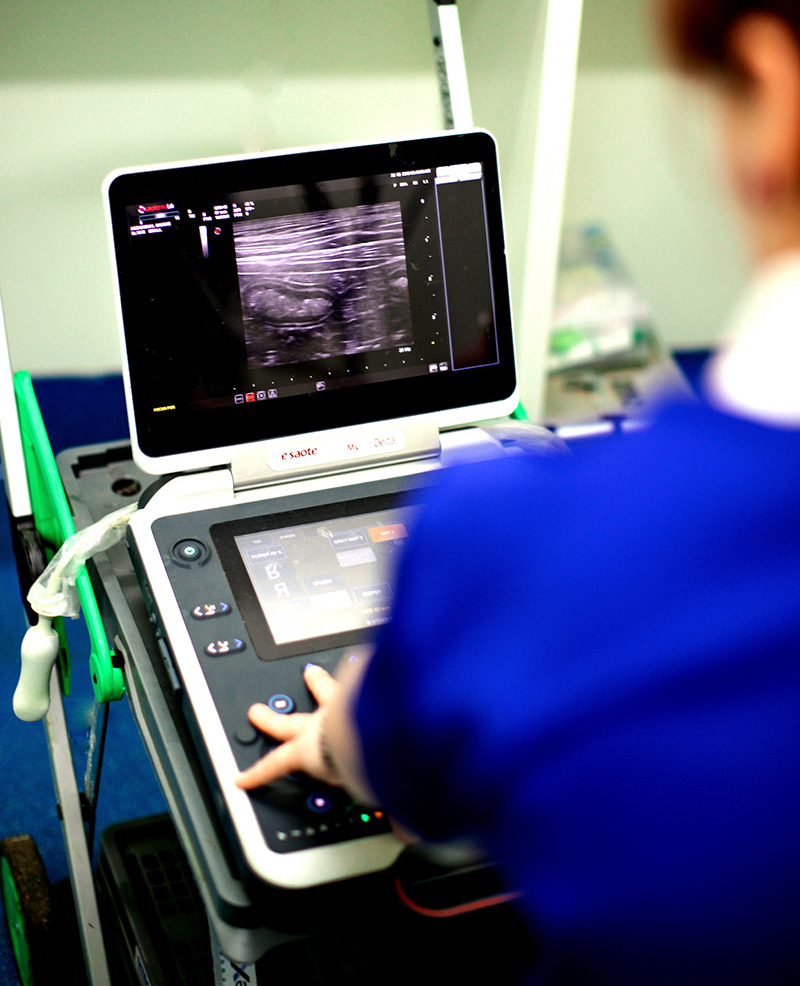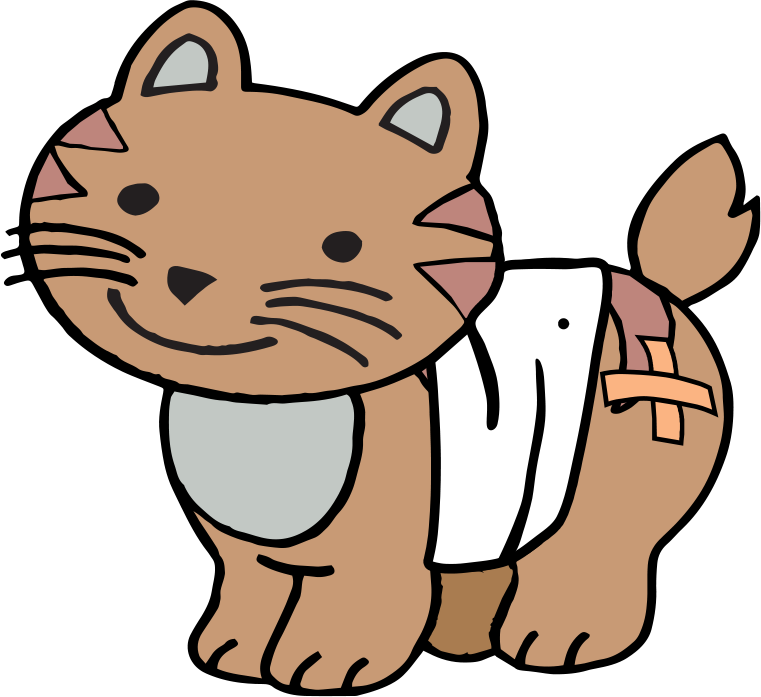 Our specially designed facilities, modern powerful machines, and digital processing technology have taken radiography to the next level. High quality diagnostic x-rays allow us to pinpoint the problem, and in addition our Dental Radiograph machnie means you can be sure your pet is receiving Gold Standard Veterinary care each and every time.
State of the art digital ultrasound machines provide amazing non invasive sonograms of the abdomen, respiratory system, vital organs, and reproductive status. Our highly trained vets are able to perform this in house each and every day, ensuring quick and efficient diagnosis for your pet.
The video endoscope allows full colour screen visualisation of intricate and delicate areas of your pet such as the respiratory system, nasal passages and the inner ear.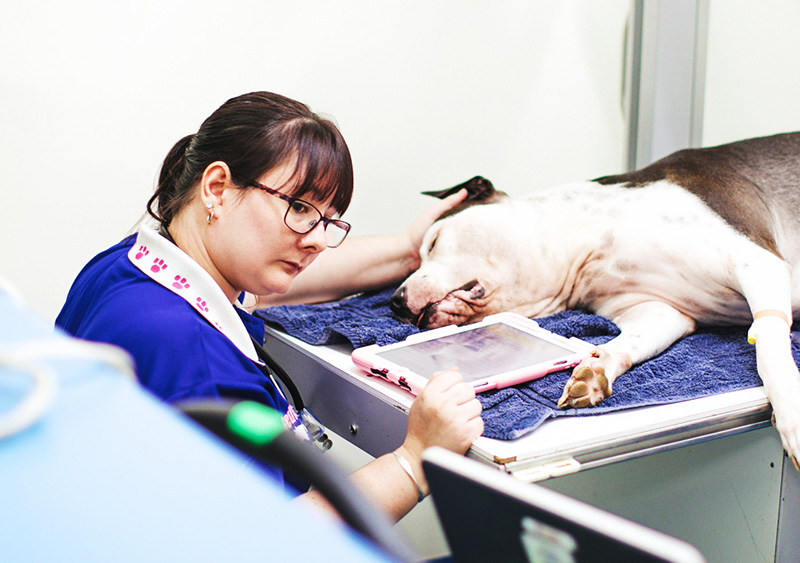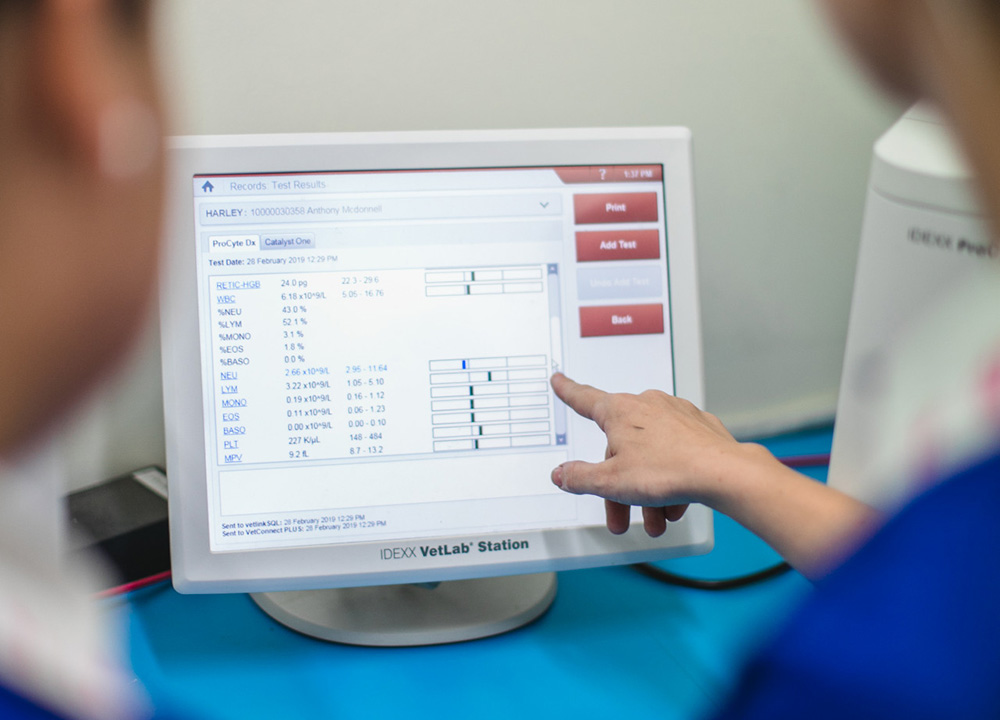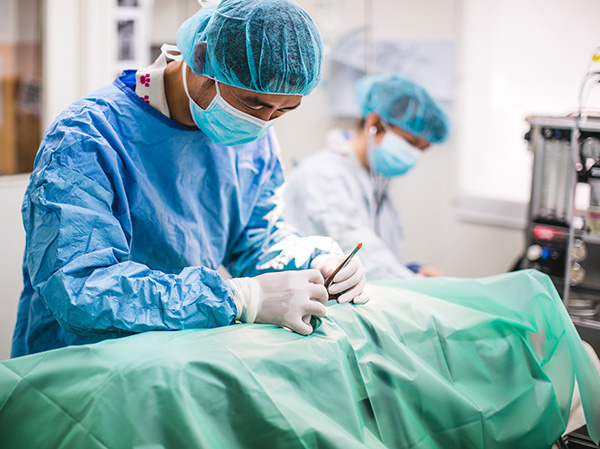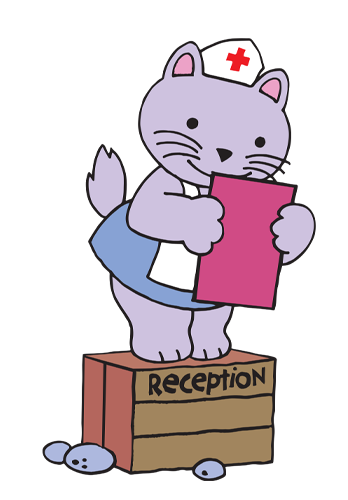 Opening Hours
Mon - Fri (7am-7pm)
Sat-Sun (7am-3pm)