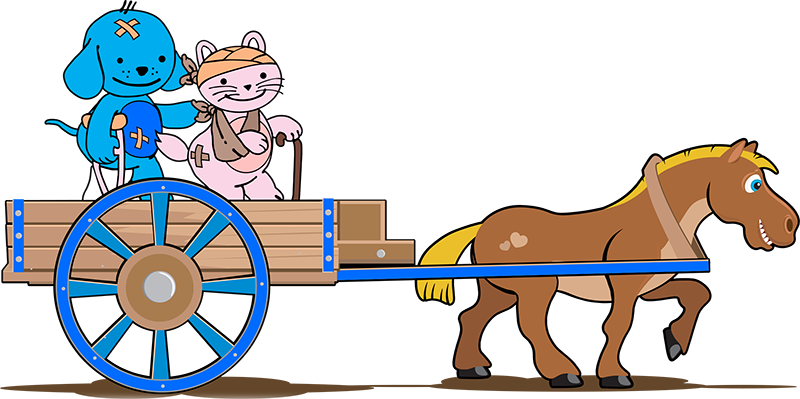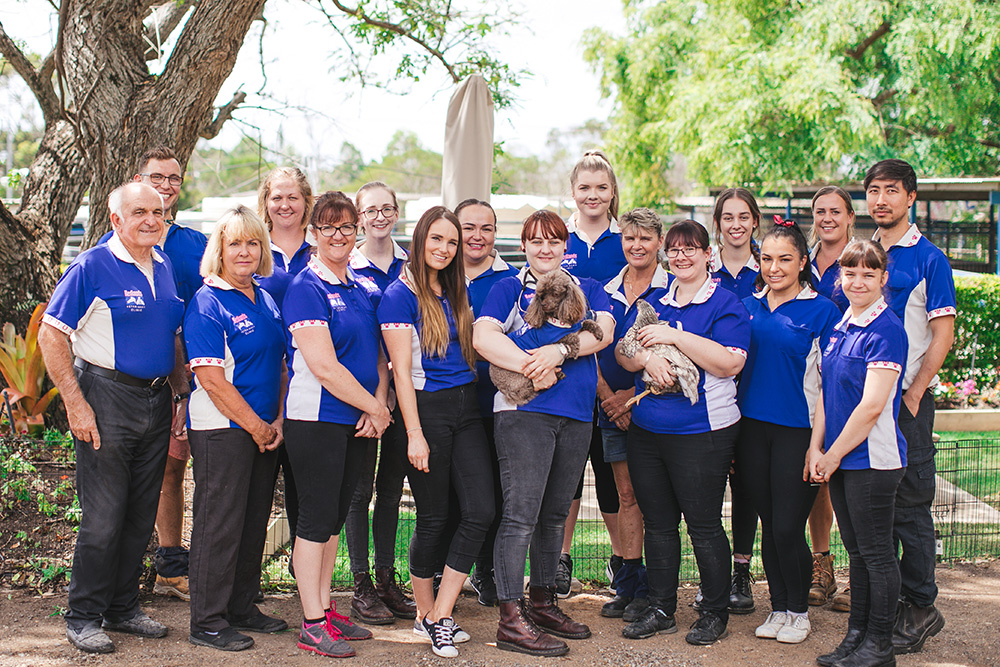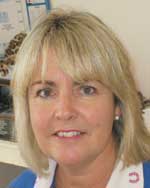 Dr. Gail Lovell (B.V.Sc., M.A.C.V.Sc.)
Veterinarian/Practice Director
Gail graduated from the University of Queensland with a Bachelor of Veterinary Science in 1981 and for the past 35 years has been servicing the animals and people of the Redlands. Initially working solely in an equine practice with her husband, Gail saw the need for a small animal practice in the area.
Since 1984, Gail has worked exclusively with small animals. Her main field of interest and expertise is in the diagnosis and treatment of medical disorders in dogs and cats. Gail has completed post graduate courses on topics such as internal medicine, cardiology and ophthalmology and was admitted to the Australian College of Veterinary Scientists in 1998 as a member in Radiology. This ensures Gail is kept abreast of the rapidly emerging advancements in the major fields of veterinary medicine.
Over the years Gail has developed a team of loyal staff who like herself are committed to veterinary excellence, customer service and care, ensuring the pets of the Redlands receive the best of care and attention at The Redlands Veterinary Clinic.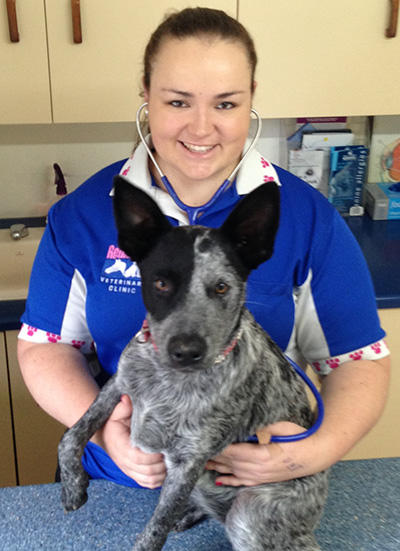 Dr. Katria Lovell (B.Sc (Equine) B.V.Sc (Hons)
Veterinarian/Practice Director
Destiny dictated that Katria was going to work in the veterinary industry. With parents Dr David and Dr Gail Lovell as directors of the family owned and orientated Redlands Veterinary Clinic, Katria grew up in the local Community around animals and veterinary practice. In addition to having worked in both the equine and small animal hospitals at Redlands, Katria has recently returned from working in elite race track practice in Melbourne.
She has a keen interest in internal and emergency medicine, and is very excited to be back headlining the dynamic team at Redlands Veterinary Clinic. She is a bit of a 'crazy cat vet' and recently, she completed an advanced course in Feline Medicine, and intends pursuing her Memberships in this field.Dr Kat is thoroughly enjoying being back in the community and invites you to experience the Redlands difference- experience IS the difference, at Redlands Veterinary Clinic.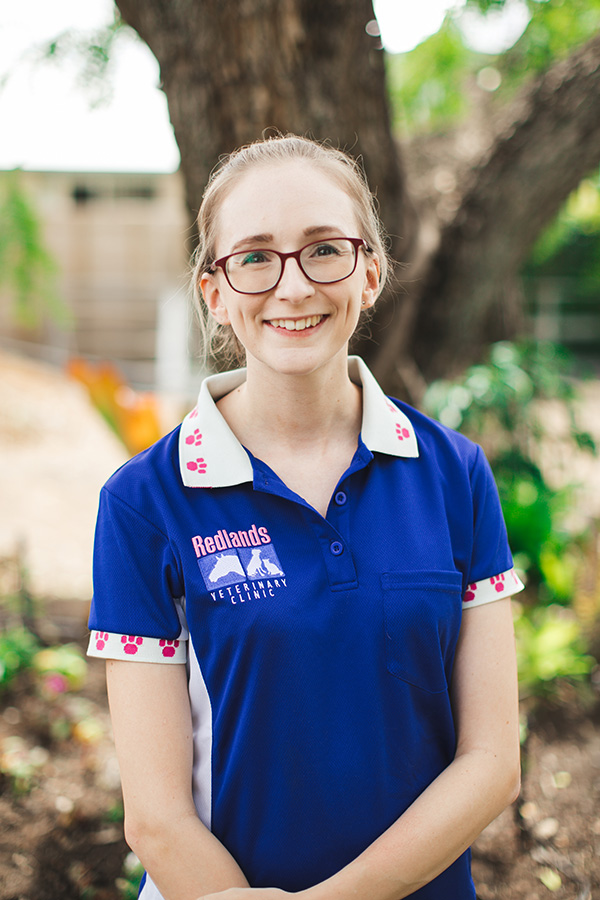 Dr. Charlotte Lee  B.V.Sc (Hons)
Veterinarian
Charlotte graduated from the University of Queensland in Gatton, and is very happy to return to the area, having grown up in the Redlands. Charlotte has always loved the veterinary industry, and has a long history with Redlands Vet Clinic, having worked here as a nurse throughout high school before studying veterinary science.
Her particular area of interest lies in small animal medicine as well as emergency/critical care. Recently, she completed a 12-month advanced course in Small Animal Internal Medicine, and intends to pursue her Memberships in this area. When not working, she likes to spend her time camping, reading and exploring the outdoors with her family and menagerie of animals.
Charlotte and her husband Bronson welcomed their first baby, Fletcher, in March 2018, and she is looking forward to teaching him all about the veterinary world as he grows up!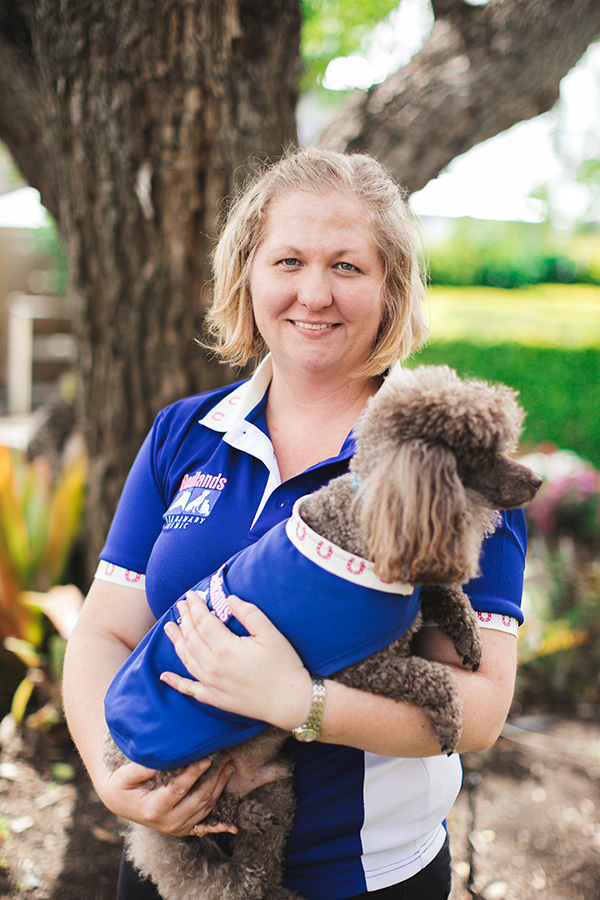 Dr. Rebecca Campbell B.V.Sc
Veterinarian
Rebecca graduated from University of Queensland in 2015. She has a passion for treating all creatures great and small but has a particular passion for canine medicine and surgery. Rebecca has four dogs, one elderly cat and chickens. Rebecca is a poodle enthusiast and frequently has her poodle Coco at work with her.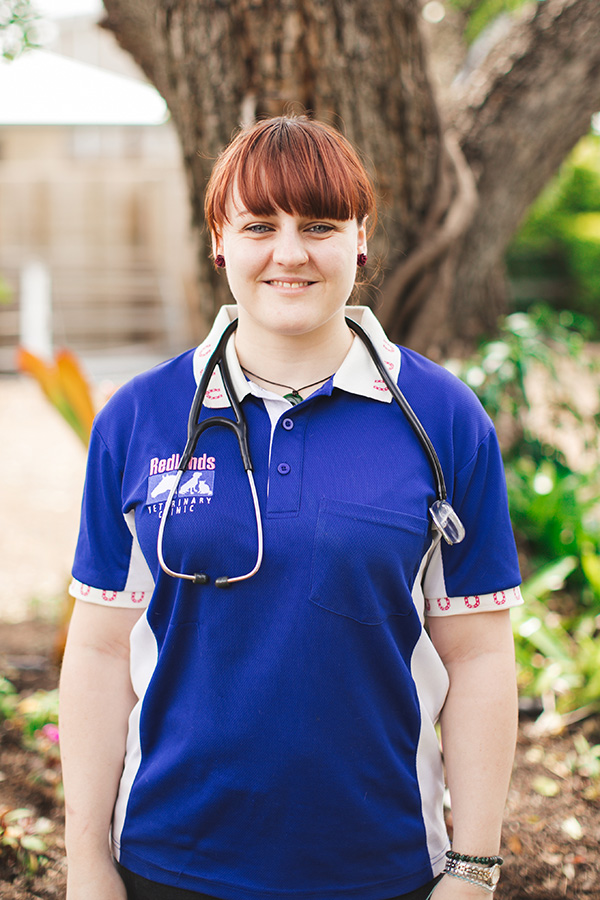 Dr. Chloe Oxford  B.V.Sc
Veterinarian
Chloe graduated in 2015 from Murdoch University in WA and made the trek over to us here shortly after. Chloe enjoys the challenges of Veterinary medicine as well as giving your fur babies lots of cuddles while they are in hospital! She also has a soft spot for pet chooks, and a special interest in backyard chicken medicine! When not working, she likes to spend her time video gaming, vintage dancing and planning her own chicken pen designs.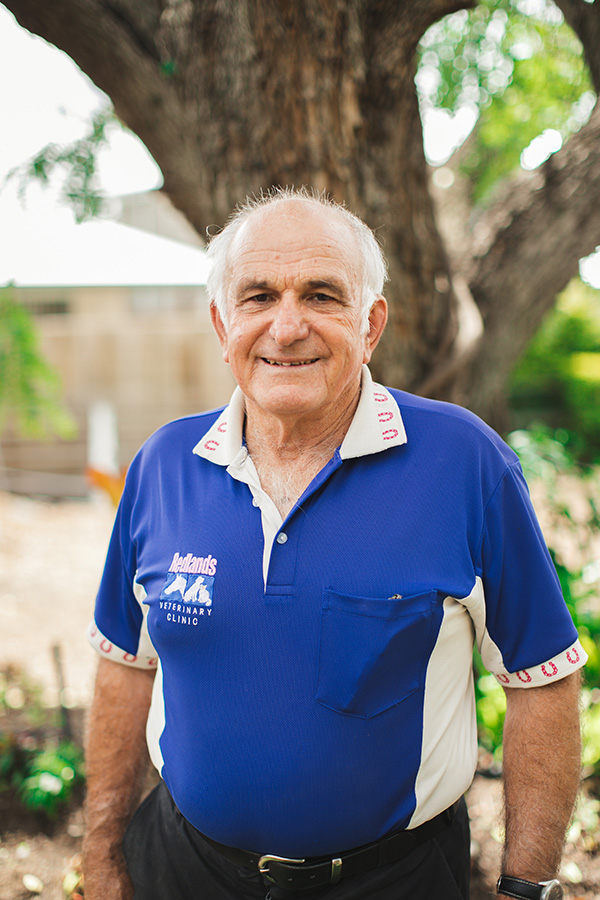 Dr. David Lovell (B.V.Sc., M.A.C.V.SC., Q.D.A.H., G.C.M)
Partner and Business Manager
Dr Lovell has been the principal and founding partner for the Redlands Veterinary Clinic since its inception in 1978, and now The Horse Hospital at Wadham Park. His 48 years in equine practice have included four years in a large racing and breeding practice in the USA, periods of 1 year each in the equine clinics of the Universities of Melbourne and Queensland, and a 3 year research project at the University of Sydney. He has presented technical papers at veterinary conferences in Australia, USA, and Europe and has been the author of chapters in several text books. Dr Lovell has been President of the Australian Equine Veterinary Association and an executive member for 15 years.
He is currently a Director of the Australian Veterinary Association and a member of the Veterinary Surgeons Board of Queensland,. He is a Member of the Australian College of Veterinary Scientists in Equine Surgery, and an FEI accredited veterinarian. He offers a lifetime of experience in equine veterinary medicine and surgery, a very high profile in the Australian veterinary profession, and a long involvement in competitive horse sports, to his equine patients and their owners.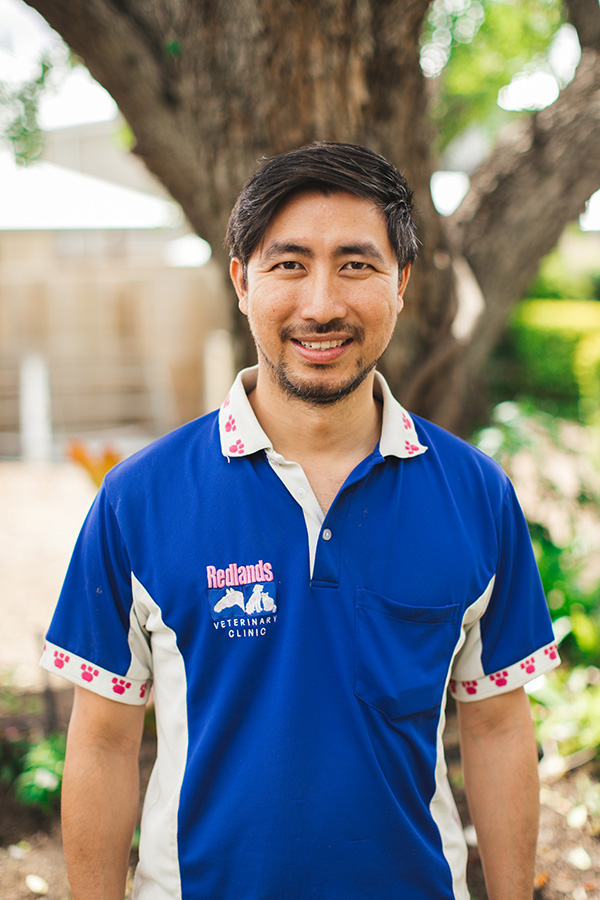 Dr. Keith Law (B.V.Sc.)

 
Veterinarian
Dr Keith Law graduated from University Of Queensland in 2007 with a Bachelor Of Veterinary Science. He has worked for Redlands Vet Clinic as a veterinarian since his graduation, achieving his 10 year anniversary in 2018. Dr Keith is our resident head surgeon, having completed the Centre for Veterinary Education Surgery course. He performs even the most complicated of surgeries in house here at Redlands, with great emphasis on his ability to perform Cruciate ligament surgeries, Zepps Ear procedures and anal gland removals.
In the future he plans to undertake his membership in Surgery.  Dr Keith works closely with Dr Gail and Dr Kat on all small animal cases, as well as Dr David in the Equine clinic and and acts as a mentor for our junior vets, helping them to improve their surgical skills. Dr Keith is proud fur-father to his cat Stu, a REDVET rescue and Instagram sensation – check her out @stupiagram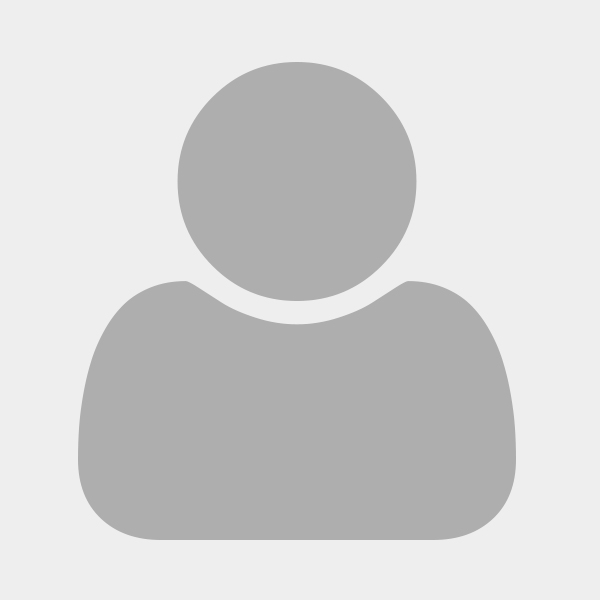 Dr Kate is one of our vets and has spent most of her life here in the Redlands and has been bringing her beloved pets here for as long as she can remember. Her passion for animals sparked at a young age because she was always surrounded by them. Growing up Dr Kate had 2 dogs, a budgie and many fish, these days she still has 2 dogs, a conure, a dove, 2 budgies and a pet rat. If she isn't helping or hanging out with animals you will find her at the gym, or playing animal crossing, she also loves making foraging toys for her pets. Her favourite place to go is Glen Innes to visit her Gran and her favourite food is her Nan's Christmas pudding with custard. She loves pastel pink and her favourite thing to do at work is cuddling all the puppies. Dr Kate has always wanted to be a vet since she was little because she has always wanted to help any pet live their best life. Make sure you say hello when you are next in, Dr Kate would love to chat.
Our Nurses and Support Team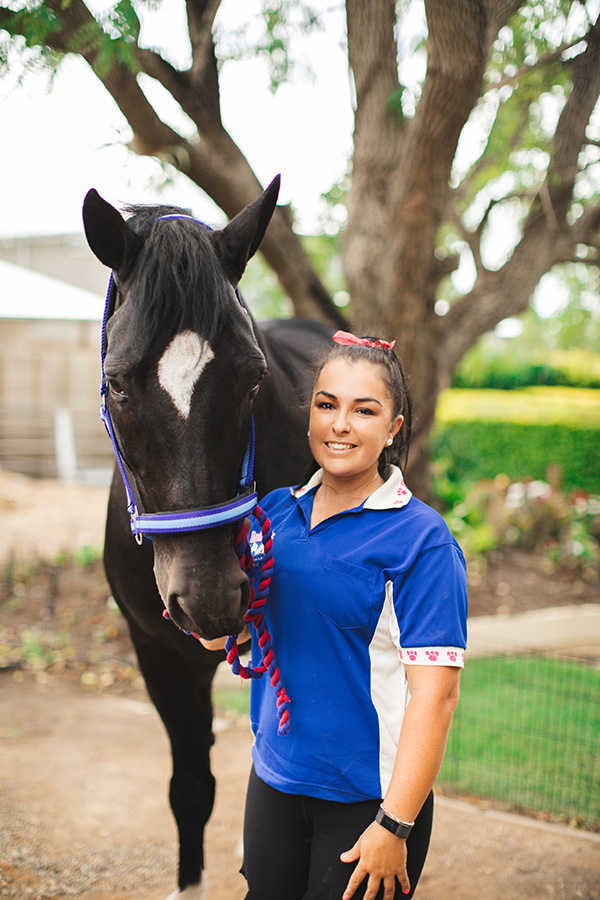 Abbey Lovell
Practice Manager
Abbey is our Clinic Practice Manager, a role that sees her work in both our equine and small animal clinics. Like her sister Katria, Abbey has grown up around the veterinary and equine industries, and is an avid and very successful competitor in Show Horse competitions.
Abbey has maintained an active interest in all things equine for her whole life, but left us for a period of time to work in corporate finance. Abbey graduated from QUT with a degree in Marketing and Finance, and has a wealth of experience in customer service, administration and client relations.
Abbey is a proud Mother to two gorgeous rescue kittens, Louis and Camilla, and is particularly committed to ensuring that all of our clients, both two legged and four, enjoy their REDVET experience.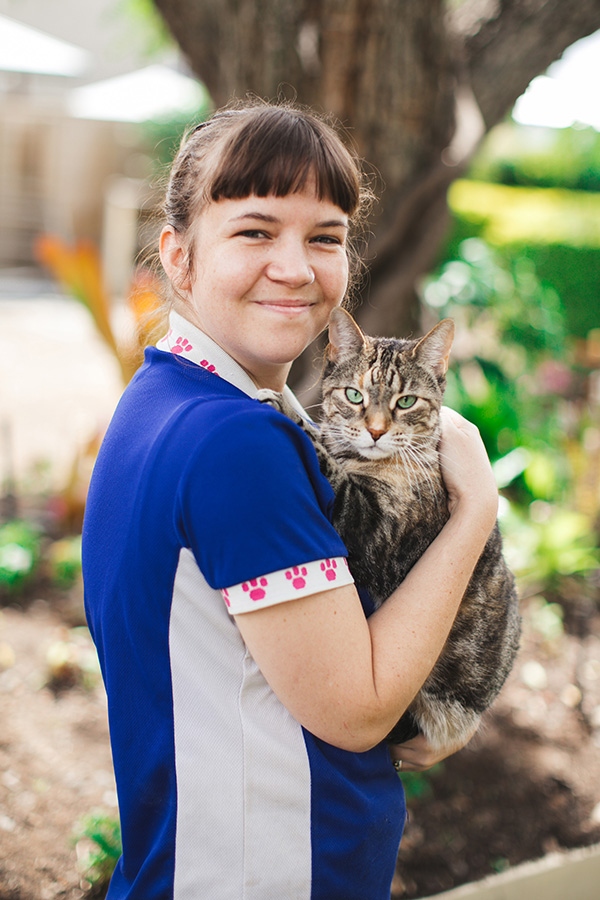 Holly Frankcombe
Veterinary Nurse
Holly joined the REDVET team after relocating from Darwin where she worked for 2 years as a qualified Cert IV nurse. Now residing in Brisbane Holly is continuing her education as a nurse by studying a Bachelor of Veterinary Technology at the University of Queensland. She is particularly interested in nursing intensive care and surgical patients and gets great joy seeing patients through to recovery.
In her spare time she loves camping, hiking, illustrating and spending time with her husband Ryan and her two hand-reared kittens, Toxo and Plasmo.
Holly brings with her a wealth of experience and energy and we are so excited to have her on board with us!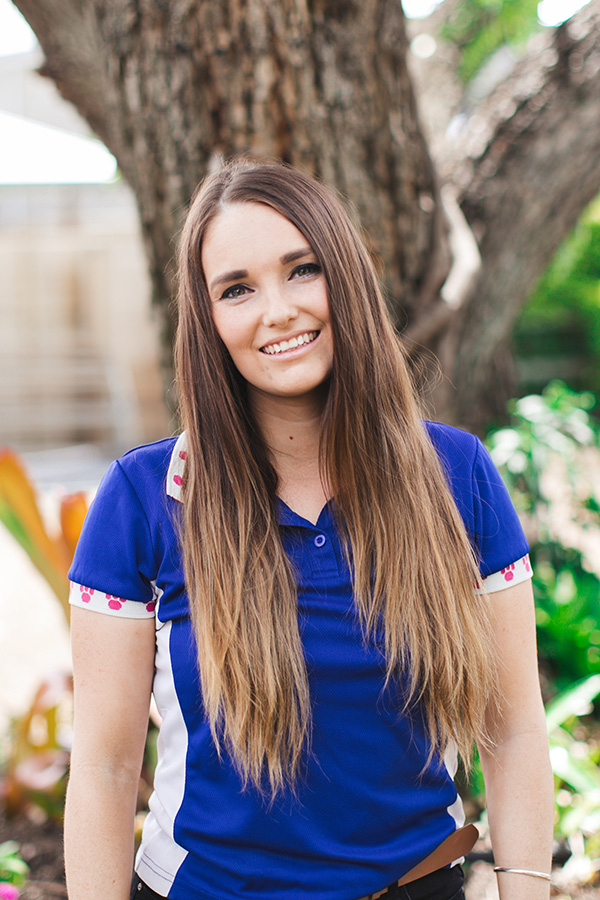 Erin Kershaw
Receptionist/Vet Nursing
Erin joined the REDVET Family early in 2016 after deciding a career change was in order. Formerly a Senior Stylist with Stefan, Erin has extensive customer service experience and is passionate about interacting with clients and their furbabies.
She works as both a nurse and receptionist, though you will most often find her on the front desk, as she is very committed to our clients and their experience here at the clinic. Erin is a busy Mum to two young boys, Benson and Tate, and loves spending time with them and her husband Timo.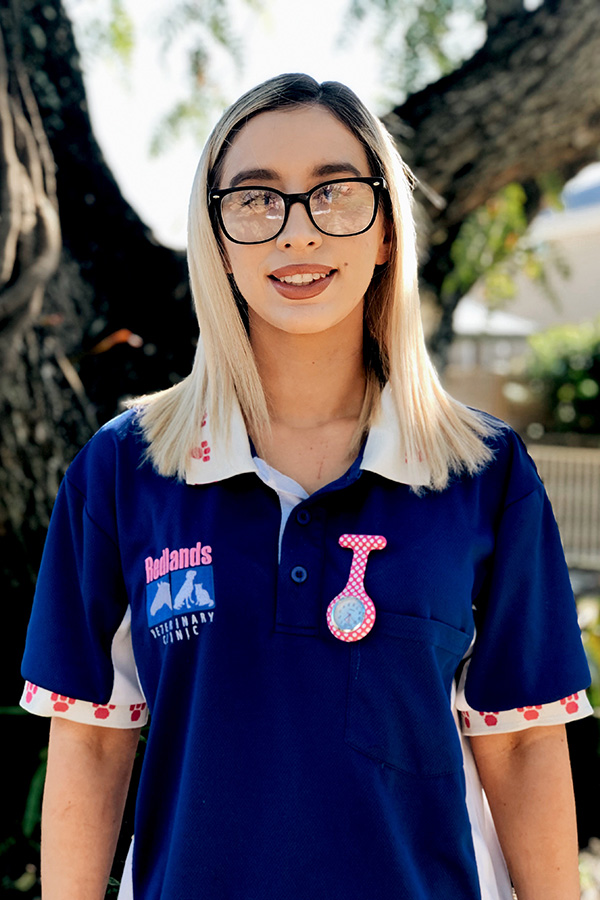 Cassandra Cooper-Dewal
Veterinary Nurse
Cassandra has doubled as a veterinary nurse/recepeptionist for the past three years, and joined the REDVET team in October 2018. Cass has two family dogs – Lilly the Bassett Hound and Floyed the lab. In her spare time, Cass loves to paint pet portraits and is absolutely loving being part of the REDVET family and cannot wait to continue to meet all the amazing fur parents and fur friends that visit us here at the clinic.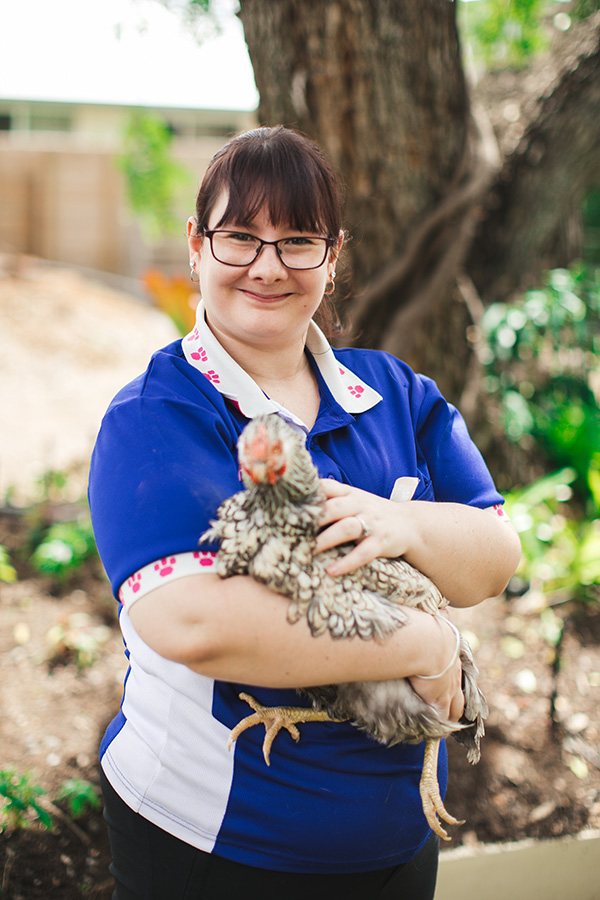 Kira Pamuk
Veterinary Nurse
Kira is one of our senior veterinary nurses, with a special interest in patient comfort and wellbeing.
Kira is a qualified Certificate IV Veterinary Nurse, with a wealth of experience in the pet care industry. She and her partner are kept busy with their two dogs.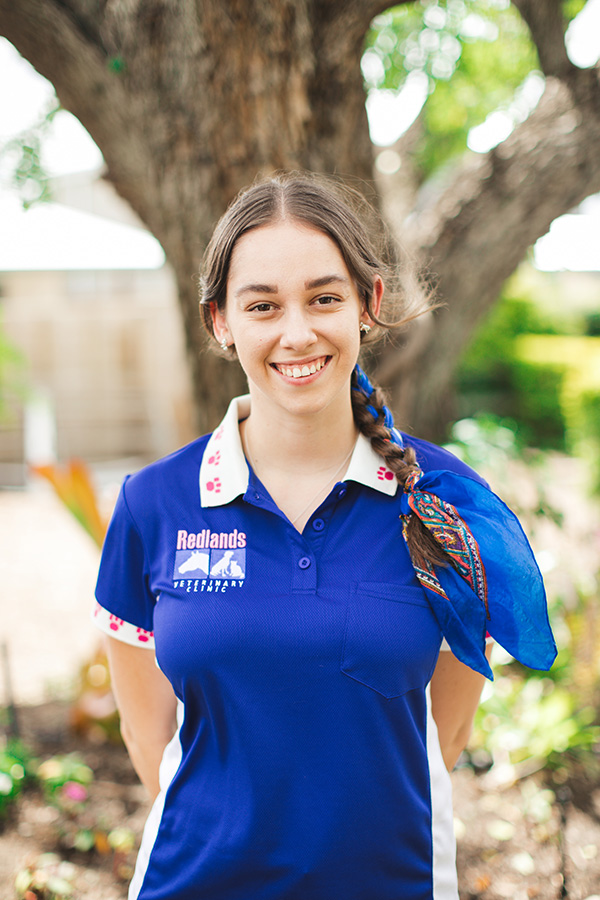 Mikaela Smith
Receptionist
Mikaela joined the REDVET team in 2015. Mikaela has always had a love and passion for animals. After spending time in the large animal hospital for 2 years, you'll now find Mikaela at reception.
Mikaela is now extending her knowledge within the clinic by helping out our Practice Manager with admin work.
When Mikaela is not at work, she loves hanging out with her cat named Spice or family dog named Jett.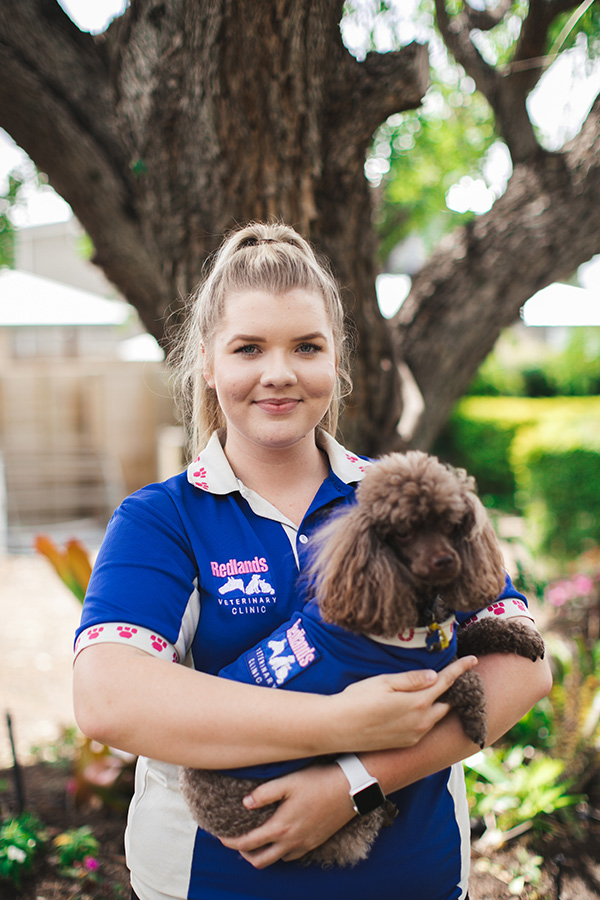 Hannah Gould
Veterinary Nurse/Client Services
Hannah's family are long term clients of the clinic, and as such, she knew that when she wanted to start her career in veterinary nursing it would be here at REDVET. Hannah is currently studying towards her Certificate IV in Veterinary Nursing, and works with both our nursing and reception teams. In her spare time, she enjoys spending time with her family pets, and also baby sits for the Mums of the clinic when she can.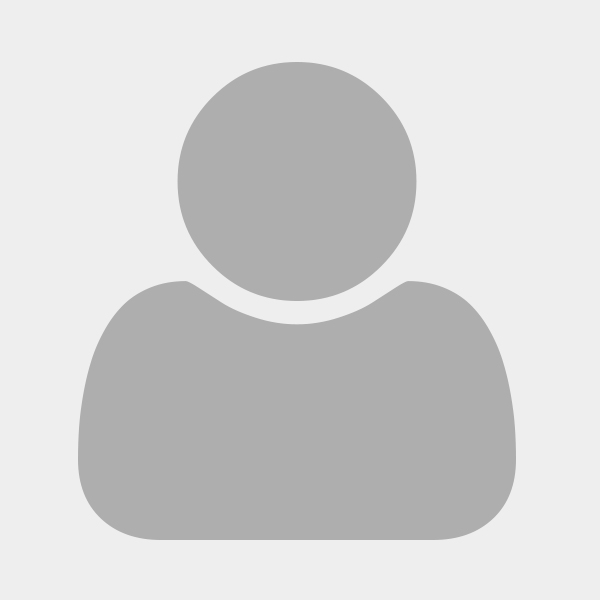 John is one of our junior nurses here at the clinic. He loves coming and spending time with our patients. John grew up in the Redlands with his mum, dad and sisters. Growing up john's favourite thing to do was to always hang out with his best friend Tumbleweed and Sabre (childhood pets). John also has a few hobbies which revolve around animals, games and historical events. Spaghetti or Greek lasagne would have to be his favourite food and he loves the colour red. John's motto for life is 'I will find a way or I will make one'. John decided he wanted to work in the vet industry because he saw how much his pets loved him and so he decided he wanted to help them. Animals are what sparked his interest in working here at the clinic, he loves our loyal and passionate they are to their owners. John's favourite thing about working here is being able to assist and help wherever he can within the clinic. John spends his time looking after his new puppy Jade and his cat Fatty. If you see him around say hello.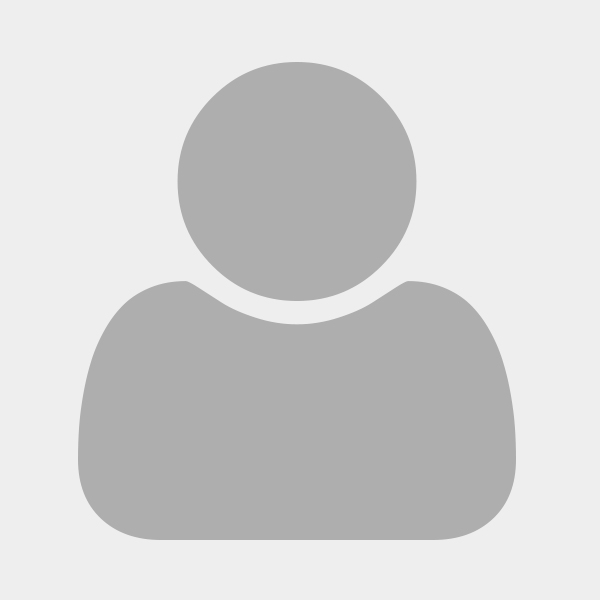 Amber is part of our vet nurse team and she absolutely loves all creatures great and small and when she isn't hanging out with our patients you will find her hanging out with Sammy her cat, Kendra her dog and Theo her little Guinea Pig. Amber grew up on the Gold Coast and loved to roller skate while she was younger. These days you'll find her adventuring around the outdoors or watching her favourite Disney movies. Her favourite holiday destination is Disneyland and her favourite food is anything sweet or else pasta! Amber loves the colours pink or soft yellow. While at work she loves being part of all hospital and surgical cases, especially helping with recovery ensuring the recovery goes smoothly and that they are receiving the best care. Amber wanted to become a nurse because she has always loved animals and wanted to be able to help them. She first realised that she wanted to work in the industry in 2016. All her life Amber has been surrounded by animals and because of that she realised how loveable they are. This sparked her passion to work with animals because having a career that is helping them live their best life is so rewarding! Now you know Amber, don't be scared to say hello.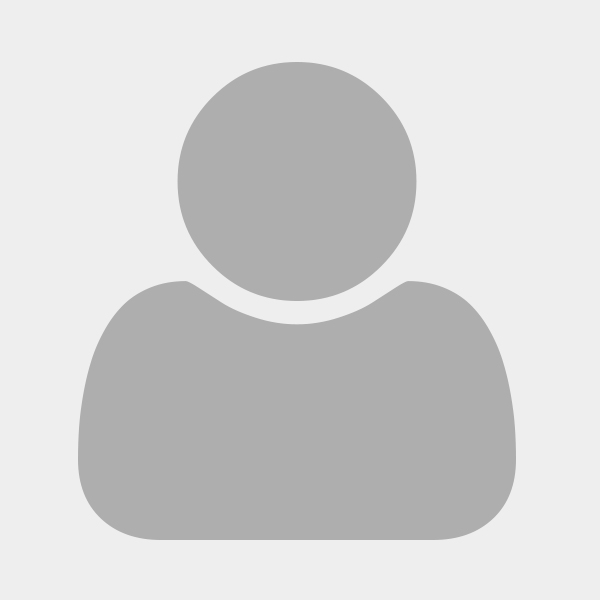 Kasey Knight
Junior Veterinary Nurse
Kasey is a junior nurse here at Redlands, with the view to studying veterinary science when she graduates from high school. She has a keen interest in all aspects of the veterinary industry, with a wealth of experience in production animal management. Kasey has won numerous awards for Junior Sheep Judging and enjoys spending time with her menagerie of animals outside of her school and work commitments.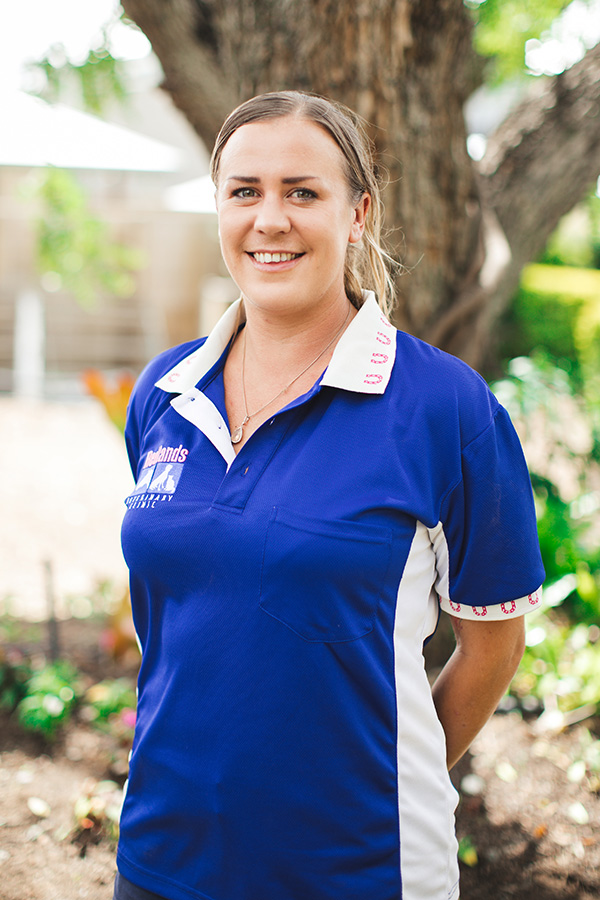 Jenna Rudge
Equine Veterinary Nurse
Jenna brings a wealth of knowledge to our Equine team, having spent her life growing up around horses in the United Kingdom. Jenna currently lives in Brisbane with her partner Maikol and their two fur babies Bundy and Peanut and enjoys helping Abbey exercise and prepare the Show horse team, as well as her nursing duties at Team REDVET.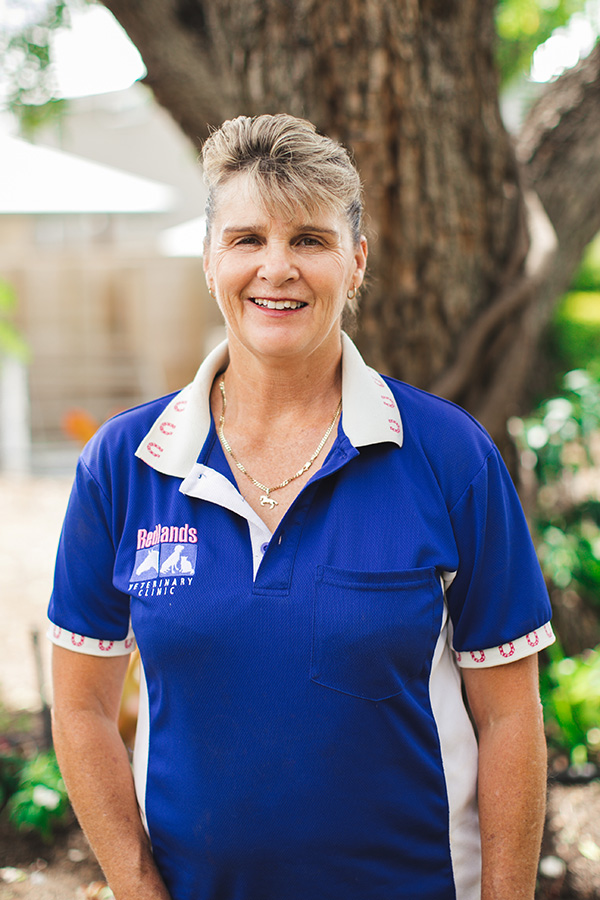 Janine Shepherdson
Equine Veterinary Nurse
I have been at Redlands Veterinary clinic as an equine nurse for 10 years. Here at Redlands I deal with all aspects of care of the equine patients ranging from keeping their stables clean to prepping horses for surgery.
I have been involved with horses for most of my life, with most of those years showing horses & the early years involved with breeding horses on the family stud. I still actively compete and occasionally do some judging.
I have been married 29 years & have 2 grown up sons.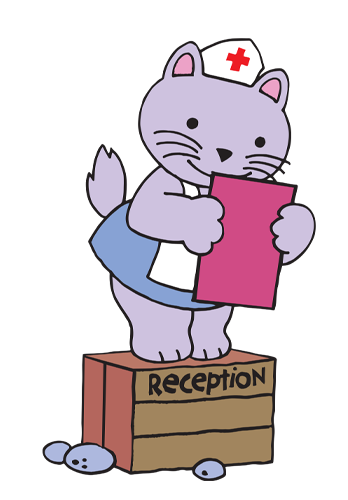 Opening Hours
Mon - Fri (7am-7pm)
Sat-Sun (7am-3pm)